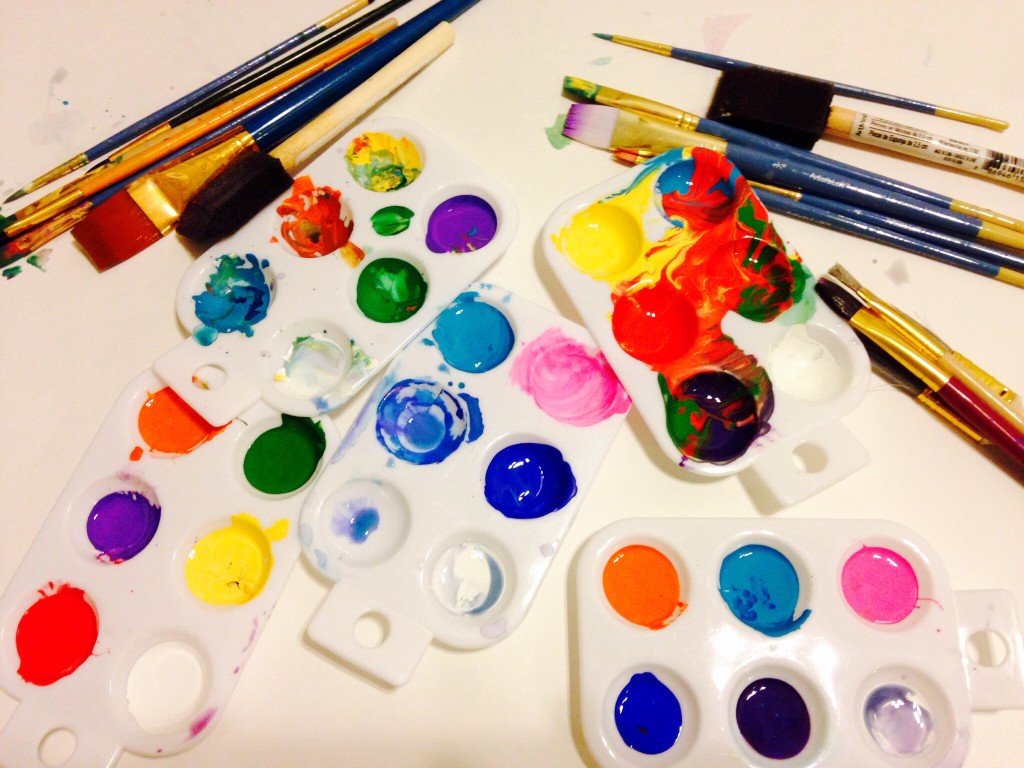 First there is trepidation. "I am not creative" the mind tells you as you prepare to step into an unknown realm. There is a blank page sitting in front of you. It is both exciting and terrifying. "What if I make a mistake" your mind once again speaking with doubt.
You are about to embark on an adventure that will take you inward and then into a creative, outer expression. You are about to paint intuitively.
My first experience with intuitive painting was a year ago in a small studio in Costa Rica. I saw a flier regarding intuitive painting in a coffee shop and decided to email the instructor. I didn't know what to expect as I  walked into the studio. I sat down at a table smudged with paint and I could feel my nerves taking over and took a few calming deep breaths.
For the next hour or so, I painted following her prompts, surprised by what was transpiring on the paper. The most fascinating part was realizing that I was intuitively creative and the meaning behind my art. We sat there and discussed the different elements and the revelations came as I articulated my interpretation.
I realized that I had been trying so hard to reach a place of love and freedom. But I kept going back to the familiar and secure which actually left me feeling insecure, lonely and sad. I  knew I needed to be brave and take the leap I had been contemplating for a couple years. This scared me but also gave me a sense of calm and resolution.
After that experience, I wanted to share what I had learned with others. I started painting more and tapping into my intuition preparing to facilitate workshops and one-on-one sessions. The first workshop was lovely, consisting of 5 participants each with different and unique souls. I gave one set of instructions and what transpired were 5 very different and beautiful paintings, each with lovely revelations.
I am so happy and excited to share this type of creative soul adventure. If you would like to schedule a session or workshop in the San Diego area, please email emily@soulsadventures.com.
"The intuitive mind is a sacred gift and the rational mind is a faithful servant. We have created a society that honors the servant and has forgotten the gift." -Albert Einstein